Gun Law
• Second Amendment • FOID and Concealed Carry Denials/Revocations • Gun Store and Gun Ranges •
The area of Second Amendment has undergone many developments and changes in the last ten years, and the Law Firm of David G. Sigale has been involved in the area practically from the very beginning. Mr. Sigale was co-counsel in the landmark Second Amendment case of McDonald v. Chicago, in which the United States Supreme Court enforced the Second Amendment against state and local government intrusion. He was also co-counsel in Ezell v. Chicago (striking down Chicago's firing range ban) and Moore v. Madigan (striking down Illinois' ban on carrying firearms). He has also fought for Second Amendment rights across the United States for lawful resident aliens, foster parents, those in public housing, and those in U.S. Territories.
For those facing Second Amendment issues in Illinois, David has repeatedly fought for firearms-related businesses who were inhibited in their ability to open and/or operate due to excessive or targeted governmental restrictions. On a personal level, David has litigated numerous cases regarding the denial or revocation of both FOID cards and concealed carry licenses, including CCL rejections by the Concealed Carry Licensing Review Board. David is also available for consultation and representation for the criminal defense of alleged firearms-related offenses.
Mr. Sigale was given the Second Amendment Foundation's Bill of Rights award in 2011 and 2016, and the CCRKBA's Gun Rights Defender of the Year award in 2014. He is a regular speaker on Second Amendment issues. He is also the General Counsel for the Illinois State Rifle Association.
Civil Rights
In addition to its Second Amendment litigation practice, David provides aid to those whose constitutional rights and civil liberties have otherwise been infringed upon by governmental authority. These include, but are not limited to First Amendment litigation such as involving the freedoms of speech, religion, and association. As an example, David achieved the first Court opinion in Illinois's federal Court holding that a tattooing/body art business is protected First Amendment activity.
David will also litigate Fourteenth Amendment issues such as the rights to privacy, equal protection and due process, as well as Fourth Amendment issues of false arrest, excessive force, and illegal search and seizure.
If you are an individual or other entity who believes the government has interfered with your fundamental constitutional rights, contact David for consultation.
Business Litigation
When you are running a business, disputes may range from the "nuisance of doing business" to those where the future of the company depends on the outcome. In either case, and those in between, your company needs an attorney that will guide you to creative and cost-effective solutions to your legal problems. David's clients are corporations and individual businesspersons with disputes in courthouses throughout the Chicago area. Examples of business disputes in which services may be provided are:
Contractual disputes
Unfair competition and restrictive covenants
Shareholder disputes
Collections
Antitrust violations
In addition, David is available for consultation and representation in the area of employment discrimination. Losing your job is a traumatic experience, and you need an experienced attorney to discuss your options. If you have been terminated from your place of employment, and if you believe the reason for the termination is based on age, race, religion, gender or disability, or other wrongful reasons, you should immediately contact David for a consultation. Though your former employer may have stated a different reason, or even no reason at all, for your termination, this does not mean there is not an illegal reason under the surface, or that there is not a valid Title VII or other claim. Your time to pursue such claims with the appropriate agency or in court is extremely limited, so if you think this situation applies to you please contact David immediately.
General Tort
Attorney David G. Sigale is experienced in aiding people who are injured by the negligence or reckless conduct of others, including the following examples:
Automobile accidents
Premises Liability, whether by slip-and-fall, failure to provide safety measures or proper security, or other means
Dog or animal bite incidents
Defective products
Defamation and other intentional acts
Invasions of Privacy
Real Estate disputes.
Though these scenarios occur every day and are common filings in your area courthouses, they are complex types of litigation requiring an experienced attorney to counsel you and take your case from initial negotiations to filing suit to trial or settlement. David has the required experience, diligence and creativity to achieve a maximum recovery for your injuries.
In addition, David is skilled in appellate litigation. Litigating appeals is a complicated and tricky business, with very technical rules, and requires the knowledge of how to present the proper issues to the respective Appellate Court. David is well-versed in the appellate litigation of civil matters in a wide variety of legal areas. These matters include those where David was involved in the trial court proceedings, and those where David is retained after the trial court proceedings have taken place. David stays current on procedural and substantive changes in the law so as to consistently provide the highest quality representation.
I Am Connected To Your Case
I am committed to providing you quality legal representation, as well as, excellent individualized client care. In the complicated legal world and processes you are not alone, I am your legal advocate, in your corner until your case is resolved.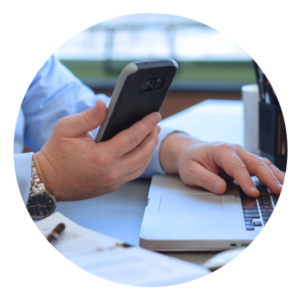 I will personally answer all your calls and emails.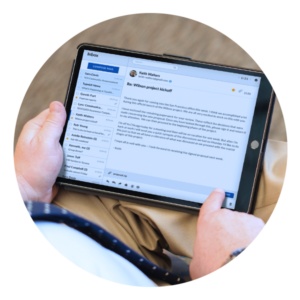 You will always be kept abreast of any and all new information concerning your case.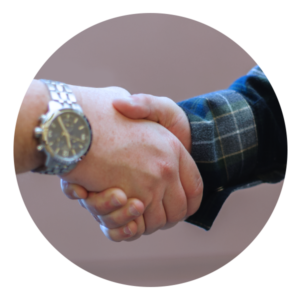 I will stand with you until your case is resolved.
Selected Reported Cases
Ezell v. City of Chicago, 846 F.3d 888 (7th Cir. 2017); Knutson v. Curry, 2017 U.S. Dist. LEXIS 10573 (D.Mont. 2017); Second Amendment Arms v. City of Chicago, 2017 U.S. Dist. LEXIS 138581 (N.D.Ill. 2017), 135 F.Supp.3d 743 (N.D.Ill. 2015); Kole v. Village of Norridge, 2017 U.S. Dist. LEXIS 178248 (N.D.Ill. 2017); Radich v. Guerrero, 2016 U.S. Dist. LEXIS 129065 (D.NMI 2016), 2016 U.S. Dist. LEXIS 41877 (D.NMI 2016); USAA Life Ins. Co. v. Benvenuto, 2016 U.S. Dist. LEXIS 133057 (N.D.Ill. 2016); Culp v. Madigan, 840 F.3d 400 (7th Cir. 2016); Veasey v. Wilkins, 2015 U.S. Dist. LEXIS 53894 (E.D.N.C., 2015); Jucha v. City of North Chicago, 63 F. Supp. 3d 820 (N.D.Ill. 2014); Pot v. Witt, 2014 U.S. Dist. LEXIS 192635 (W.D.Ark. 2014); Winbigler v. Warren County Hous. Auth., 2013 U.S. Dist. LEXIS 61851 (C.D.Ill. 2013); Shankle v. Vill. of Melrose Park, 2013 U.S. Dist. LEXIS 61080 (N.D.Ill. 2013); Moore v. Madigan, 702 F.3d 933 (7th Cir. 2012); Anbudaiyan v. State Dep't of Fin. & Prof'l Regulation, 2012 U.S. Dist. LEXIS 90067 (N.D.Ill. 2012); Ezell v. City of Chicago, 651 F.3d 684 (7th Cir. 2011); Knight v. Kerstein, 836 F. Supp. 2d 719 (N.D.Ill. 2011); McDonald v. City of Chicago, 130 S.Ct. 3020 (2010); Hackman v. Dickerson Realtors, Inc., 520 F. Supp. 2d 954 (N.D.Ill. 2007); Time Savers, Inc. v. LaSalle Bank, N.A., 371 Ill.App.3d 759 (2d Dist. 2007); Werst v. Three Fires Council of the BSA, 346 Ill. App. 3d 706 (2d Dist. 2004); Phillips v. Gannotti, 327 Ill.App.3d 512 (1st Dist. 2002), GHSC Associates Limited Partnership v. Wal-Mart Stores, Inc., 2002 WL 252480 (7th Cir. 2002).